101Investing is operated by FXBFI Broker Financial Invest Ltd, its parent company. This broker gives traders access to the world's market and different types of CFD instruments. 101Investing caters to a variety of traders who are looking for ways to expand their current income. The broker has committed to provide quality education to all traders and an outstanding user-experience of their trading platform.
In our review, we will provide new and curious traders with all the information they need to make an informed decision about 101Investing.
What is 101Investing?
101Investing is a fairly new Cyprus based CFD broker, founded in 2016, which offers access to more than 250 CFDs on its platform. This includes forex, cryptocurrencies, commodities, stocks and indices. The company behind the platform is a subsidiary of FXBFI Broker Financial Invest Ltd and is also a member of the ICF(Investor Compensation Fund). 101Investing also offers clients prominent features such as a demo account, high leverage, a wide range of tradable assets, responsive customer service and competitive prices. Clients have access to the globally recognised MetaTrader 4 trading platform for web, PC and mobile, as well as trader educational content, videos, tutorials, articles and courses.
Is 101Investing a Scam or Legit?
101Investing is based in Cyprus and regulated by CySEC. The parent company to 101Investing is FXBFI Broker Financial Invest Ltd and they possess a valid licence number. Usually brokers who are regulated and hold a valid license number can be counted as legit. The only time a client should be concerned is when the broker is not regulated.

Register Now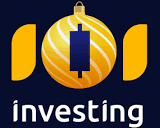 Register your 101Investing account through Top 10 Brokers and receive a FREE Personal Account Manager to walk you through your account setup process.




101Investing: Pros and Cons
Pros
Cons

✔️

 Regulated brokerage firm

❌

 Not the tightest spreads

✔️

 User-friendly platform

❌

 No US clients

✔️

 Tons of educational content and resources

❌

 No daily market analysis.

✔️

 Multiple account options and funding options.

❌

 No social trading feature
Why You Should Choose 101Investing
101Investing offers traders a solid, competent, online investment platform that caters to a diverse group of traders, with a variety of trading strategies and 100's of CFDs. Here are a few more reasons for you to choose 101Investing as your preferred broker:
CySEC Regulated
Over 250 CFDs on assets
No commissions
Useful trading tools
0.03 minimum pips
Over 10 000 markets
In Which Countries is 101Investing Available?
Some of the products offered by 101Investing may not be available in certain countries due to legislation and restriction, including the USA. It is reported that 101investing only accepts traders from Belgium, Bulgaria, Czech Republic, Denmark, Germany, Estonia, Ireland, Greece, Spain, France, Croatia, Italy, Cyprus, Latvia, Lithuania, Luxembourg, Hungary, Malta, Netherlands, Austria, Poland, Portugal, Romania, Slovenia, Slovakia, Finland, Sweden, Iceland, Liechtenstein, Norway, Switzerland, United Kingdom.
Can I make money with 101Investing?
There is always a risk involved when trading with leveraged products. Often a trader's success depends on their experience. Where brokers are concerned, it is important to choose a broker that is regulated and licensed. 101Investing is one of those brokers and is regulated in CySEC, in Cyprus. Most CFDs and Forex pairs involve some type of leverage that allows a trader to fund only a portion of their investment.
What trading platforms are available at 101Investing?
101Investing offers MetaTrader4 both for download and as a web version. This happens to be the most sought after trading platform on the market for both traders and brokers. MetaTrader4 allows traders access to a free library of customizable trading systems and market indicators. An intuitive compiler allows traders to create their own customized trading systems, called Expert Advisors. This also includes market indicators, automated trading sessions and special proprietary scripting language. The user interface is perfect for new traders. It is simple to navigate and understand.
101Investing Broker Essential Features
Regulations
101Investing is regulated under the financial authority of Cyprus. The license number of the online trading platform with CySEC is 315/16. 101Investing also operates with FXBFI Broker Financial Invest Ltd, which is also its parent broker. New clients can rest assured that this broker is regulated and has a license from a top tier judiciary. It has been reported that 101Investing is making rapid progress, however, there is always room for improvement. It is also important to note that 101Investing is registered with Europe's MiFID (markets in financial instruments directive). This means that the trader's funds are secure and that the broker will not use the money in a case of insolvency. The website is also protected by an SSL certificate, which means all the information you shared on the platform is encrypted and cannot be used to commit fraud.
Trading Platforms
101Investing uses the MetaTrader 4 Platform. This platform can be accessed via desktop, web and mobile. Traders can use the platform for buying, selling and analyzing the market. MetaTrader 4 is a popular tool among traders and there are many brokers who make use of it. The tools available to users include automated trading, hedging, scalping, one-click trading, real time quotes and many more.
Some Key Features of the MetaTrader 4 Platform include:
Multiple order types
User-friendly interface that can be customized
24 Analytical objects including lines, channels etc.
Over 30 analytical tools
Nine time frames
Automated trading with expert advisors
Strategy Tester
MQL editor
Marketplace
Price alert emails
Customer Service
101Investing has an impressive customer support service. The customer service team is available five days a week, between 07:00AM and 17:00PM. Traders can contact the customer services team telephonically, email or on live chat. Alternatively, traders can log a ticket on the website. Traders can also decide to either contact management or the customer service team, depending on the query. Usually, the response time is between 2-5 minutes. The FAQ section on the website is comprehensive and answers some of the most common questions traders have.
Assets
101Investing offers traders over 250 financial instruments to trade with. There are complex financial derivatives supported on every asset. The 101Investing platform allows clients the opportunity to trade CFDs, Forex, commodity, metals, indices and cryptocurrency. There is no fee charged for buying and selling assets.
Withdrawal and Deposits
When it comes to withdrawals and deposits, traders have several methods to choose from. This includes bank wire transfers, debit and credit cards, Skrill, Visa & Master Cards, among others. There is no stipulated deposit and withdrawal fees, but bank charges may apply.
Leverage
High leverage in trading is always risky and many traders lose large amounts of money going this route. This is why regulation is necessary and many European financial regulators have set a strict guideline to provide a maximum leverage of 1:30 only.
Educational Resources
101Investing has a great selection of educational resources for traders to choose from. The platform promotes continuous learning and healthy investment. There are tutorial videos, webinars, eBooks, courses and trading articles available on the website.
Safety and Security
101Investing takes its clients safety and security, while using the platform, very seriously. The platform is SSL certificate protected. This means that the website can be trusted and that all confidential and personal information submitted on the website is encrypted and guards the trader against fraud or scammers. Traders can rest assured that 101Investing is competent and secure.
Bonus and Promotions
Unfortunately, 101Investing does not offer traders any bonuses or promotions when using the platform. The trader can decide whether or not to continue opening an account at his/her own discretion without any influences.
Additional Features
101investing has a variety of additional resources and tools for beginners and experienced traders:
E-books on investing basics, advanced analysis, market overviews, etc
Courses on strategies, CFDs and stocks, social trading, etc
Economic calendar & earnings reports calendar
Regular articles, webinars & video tutorials
Trading signals
Account Types
Markets
101Investing offers a great range of CFD products for traders to choose from. This includes:
Forex – Over 45 currency pairs available, including EUR/USD, AUD/USD, and EUR/JPY
Cryptocurrencies – Trade over 50 of the most popular cryptocurrencies, including Bitcoin and Ethereum
Commodities – Over 15 hard and soft commodities are available, including gold, gas, and oil
Stocks – Trade 75+ of the biggest global stocks, such as Amex, Facebook, and Sony
Indices – Trade some of the world's biggest indices, including the FTSE 100 and DAX 30
User-friendly Trading Platform
101Investing offers traders a user-friendly, intuitive platform that is easy to use and navigate. The platform is perfect for new traders especially. There are four main accounts to choose from and traders can choose which fits them best. Shariah compliant trading is also permitted.
Trading Accounts and Fees
101Investing offers traders three main accounts, Silver, Gold and Platinum. Each account holds unique features with flexible spreads, leverage, trading experience, strategies and investment goals.
Here is a breakdown of these accounts:
Silver Account
$250 Minimum deposit
Spreads from 0.07
Maximum leverage of 1:30
Over 250 trading assets
Gold Account
25% Swap discount
Maximum leverage of 1:30
Spreads from 0.05
No commission
Over 350 trading assets
Platinum Account
50% swap discount
No commission
Maximum leverage of 1:400
Over 250 trading assets
Spreads from 0.03
Professional Account
Traders who qualify for a professional account, will be permitted to apply. This account allows leverage up to 1:400 for selected instruments and traders recieve a reduction on current margins rates. This allows traders even more leverage. There are certain requirements a trader must meet to qualify for the professional account:
Possess a portfolio greater than $500K.
Have proven experience of placing significantly sized positions.
Have previously worked in the capacity of a professional position related to the market.
Islamic Accounts
101Investing caters for various languages, countries and belief systems. Islamic accounts that comply with the Sharia law are available to muslim traders.
Demo Accounts
101Investing has a demo account feature that traders can use to test the platform and build their experience before going live. This account feature is perfect for new, inexperienced traders who are curious about investing but afraid of the risks. Once a trader is comfortable with the platform, they may then move on to live trade. It is not mandatory for traders to use the demo account feature, however it is recommended.
Fees
Many brokers have fees and 101Investing is no exception. The only fee traders need to worry about is the inactivity fee that is charged to accounts that have been dormant for two months or more. In the event that a traders account is not active for a consecutive period of 60 days, the account will be classified as an inactive and will be charged as follows:
Over 61 days the Inactivity Fee is €80, retroactive for all the dormant period (i.e. after 61 days of inactivity, Client's account Inactivity Fee will be €160).
Over 91 days the Inactivity Fee is €120 per month.
Over 181 days the Inactivity Fee is €200 per month.
Over 271 days the Inactivity Fee is €500 per month.
The inactivity fee is just to make sure that traders and 101Investing traders are actually trading and not harboring dormant accounts.
Spreads
101Investing is fairly reasonable with its Spreads. Spreads on Forex pairs start from 0.7 pips for the EUR/USD, 0.9 pips for the EUR/GBP, and 1.3 for the GBP/USD. For indices, spreads start from 1 point for the FTSE 100, and for commodities, such as crude oil, spreads are around 0.03. Spreads on silver and gold are 0.037 and 0.37 respectively. Many other brokers 101investing has other fees, including swap charges on overnight positions, and an inactivity fee levied on dormant accounts.
How to Open an Account with 101Investing
Opening an account with 101Investing is quick and easy. Traders should take 20-30 minutes to complete the registration and verification process. It is important that new traders provide information that is accurate when signing up, like their email address and contact details. If this information is incorrect, the verification process will be unsuccessful.
Once the form is completed, a trader can then go on and choose an account type that suits their needs and then go on to make the minimum deposit required. There are a variety of convenient payment methods available and a broker will assist new traders along the way.

Our Conclusion
From the information and the research we have gathered, we can confirm that 101Investing is a regulated, credible broker and offers a great trading platform for new and experienced investors. 101Investing also offers traders a decent selection of CFD instruments and the MetaTrader platform it makes use of is easy to navigate and user-friendly. It is also available on multiple devices, including Androids.
Traders can choose from multiple account types and deposit/withdrawal methods. There is also a dedicated customer support team to assist with any queries the trader has. 101Investing also offers clients an opportunity to learn more about cryptocurrency trading, through their educational library. We recommend that any new trader do their homework before investing. There are tons of materials and resources to equip new brokers to succeed on the cryptocurrency market.
FAQ's
Is 101investing.com fake?
FXBFI Broker Financial Invest Limited (101investing) is regulated by the Cyprus Securities and Exchange Commission (CySEC) with license number 315/16. The broker is a legitimate entity.
What account types are available at 101investing?
There are four main account types available for retail and professional traders: Silver, Gold, Platinum, and Pro. The maximum leverage for retail clients is 1:30. The maximum leverage for professional clients is 1:500. Higher account tiers benefit from swap discounts, account managers, and additional trading tools.
How do I open a 101investing demo account?
You can register for a demo account on the broker's website. Login details will then be shared by your account manager.
How much capital do I need to trade on 101investing?
The minimum initial deposit required for all accounts is $250.
What platforms are available at 101investing?
101investing offers the MetaTrader 4 platform in mobile, web, and desktop versions.
How exactly does 101Investing make money?
101Investing generates income through spreads and swaps on different tradable assets.
How do I go about withdrawals?
Withdrawing your profits is seamless with 101Investing. Withdrawals can be made from 101Investing via credit and debit cards, bank wire transfer, Neteller, Skrill, Trustly, Inpay A/S, KoalaPays and eMerchantPay Limited.
[ls_content_block id="109329″]
CFD Glossary
| | |
| --- | --- |
| Term | Definition |
| Contract for Difference (CFD) | A Contract for Difference is a well-known type of financial derivative instrument, much like indices, commodities, currencies,etc. |
| Contracts for Difference (CFDs) | A formal agreement between two parties/people to pay the difference in price from when the contract was opened until the contract is closed. |
| CFD Trading | Investors have the option to go short (sell a CFD) if they think a price will decrease or go long (buy a CFD) if they think the price will go up. |
| Margin | The margin refers to the minimum deposit required. |
| Initial Margin | The initial amount required in order to open the position. It is often also referred to as an initial deposit. |
| Average True Range | ATR refers to the measure of market volatility over a specific period of time. |
| Back Testing | Back testing occurs when a strategy is put to the test, by using historical data for validation. |
| Base Currency | The first listed currency in a pair. |
| Commodity CFD | A type of CFD that derives its value for an underlying commodity it's meant to track. |
| Consolidation Market | A market that is stagnant, neither moving up or down. |
| Currency Pair | Forex is trading in currency pairs. It refers to the price quoted in terms of the relative values of one currency against another. |
| Leverage trading | Also referred to as margin trading. The process in which an investor borrows a large amount of money from a broker to open a larger position. |
| Leverage ratio | The amount of leverage/money provided by a broker to trade a leveraged product. The amounts typically offered are 5:1, 10:1 and 30:1. |
| Maintenance margin | The amount of minimum funds needed to keep positions on the account open. |
| Used Margin | The amount of money that is currently used to keep positions open. |
| Equity | The total value in an investors account. |
| Free Margin | Funds available on an account to trade with (not currently being used by open positions). |
| Overnight charges | A Fee charged by a broker for holding a position over night. It is also referred to as an overnight financial charge and is linked to the interest rate of the currency being traded. |
| Buy position ("going long") | A long position is the purchasing of an asset, with the expectation that its value will increase. |
| Sell position ("going short") | A short position refers to the sale of an asset. with the expectation that its market value is set to fall. |
| Slippage | The difference between a requested market price and the actual price the trade was filled at. |
| Debt-To-Equity Ratio | The ratio of the total debt of a company to the amount of capital that shareholders have invested in the company. |
| Derivatives | A financial instrument that obtains its price from underlying security, index, currency pair or commodity. |
| Donchian Channel | An indicator that has two boundary lines determined by the highest and lowest points. |
| Downtrend | A series of lower highs and lower lows in the cryptocurrency market. |
| Earnings Per Share (EPS) | The profit the company makes is divided by the number of outstanding shares the company has. |
| Ex-Dividend Date | The very first day, a buyer of a share no longer obligated to a payment of the dividend the stock (or CFD) offers. |
| Exposure | The sum total value of all your positions in the market at any particular time. |
| Finance Charge | The price charged to hold a given position from one trading day to the next. This charge is generally calculated, based on the country's cash rate plus a small interest charge. |
| Fixed-Dollar Model | A certain fixed-dollar model, where a certain amount is allocated to risk on any given day. |
| Fixed Percent Risk Per Trade | This refers to a risk management model where a certain amount of money is allocated to overall trading capital. |
| Forward Testing | Testing a strategy in real time, while the movements in price unfolds. |
| Fundamental Analysis | A method developed to evaluate the value of a company relies on financial statements, PE ratios, future growth projections and company financial statements. |
| Post-market Auction | The last available trading opportunity for the day before the market closes. |
| Pre-Market Auction | The identical matching out of prices |
| Price-to-Earnings Ratio (PE) | Determining the projected worth of a project by dividing the current market price by the earnings per share. |
| Product Disclosure Statement (PDS) | A document held by every financial services company, to provide to their clients regarding their products or services. This document will outline how the product in question worked, its potential benefits, and associated risks. |
| Pyramiding | A rule where traders add to their existing position(s) in an attempt to maximize the potential profits on winning trades. |
| Range-Bound Trading | Trading in a range where the value fluctuates between two main points. The two points are typically referred to as "Support" and "Resistance." |
| Return On Equity (ROE) | The return a company generates based on the net assets they hold. |
| Return On Investment (ROI) | The amount of return you've realized on your deposited capital. |
| Scaling In | Initiating a trade by opening a small position in order to determine your readiness to bring it up to a normal position. |
| Scaling Out | Gradually closing your trade as it moves in your favor or reaches some specified profit objective. |
| Technical Analysis | Any mathematical formulas used over the price and/or volume history of the market in an effort to determine the probable next move of any particular asset. |
| Volatile Breakout Trading | A type of trading strategy that attempts to take advantage of short, sharp movements in the market over relatively short periods of time. |
| Volume | A measure of the number of shares or contracts that are solidified over a set period of time. |
| Trend-Following Trading | A trading strategy that attempts to profit from markets that tend to move either up or down for extended periods of time. |
| Trend Line | A line drawn across a chart to line up successively higher bottoms in up-trending markets |